Hot Spring Insulation Pipe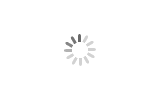 Hot Spring Insulation Pipe
ID range: Ø20mm ~ Ø320mm
It can be customized according to clients requirements
Hot springs form when water deep below the Earth's surface is heated by rocks or other means, and rises to the Earth's surface and these phenomena can also be defined as a spring of water that is hotter than the surrounding ground and air temperatures.Hot springs will also be referred to as geothermal or thermalsprings. Beilai produce insulation pipe for extraction of Hot Spring.
Features
1. Good heating preservation--Thermal conductivity λ<0.02, for special requirements, it can reach λ< 0.006
2. High strength--The body is a special steel pipe material for petroleum field which can meet the tension and pressure requirements of 100~6000m wells by matching different types of steel grades and connection.
3. Good durability-- OCTG usually have a life span of 30-50 years. After the surface treatment process of steel pipe , the service life can reach more than 50 years
4. Good heat resistance--used for a wide span working environment of -30 ºC~350 ºC and tailor made special products can meet the needs of ultra high temperature 500 ºC or ultra temperature196 º C
5. Fast installation--Thread connection,high speed installation and maintenance.
6. Small space occupation--flush connection (with out coupling) can be suitable for various geothermal wells and maintenance of old wells.
7. Energy saving and environmental protection--the thermal insulation is environmentally friendly and there is no environmental pollution during the manufacturing process; due to the good thermal insulation effect,the heat loss is small, and the comprehensive energy saving capacity is 30%to 70%
8. Economical--by customizing for client, with the factory's unique equipment and technical capabilities effectively controlling the comprehensive cost per meter.
Beilai insulation Pipe No.1
| | | | |
| --- | --- | --- | --- |
| Beilai insulation Pipe 1 | Model | Buckle type | Kg/M |
| BL140100D1 | 140*100 | 4 1/2"BL8 | 42 |
| BL114076D1 | 114*76 | 3 1/2"BL8 | 28 |
| BL089062D1 | 89*62 | 2 7/8"BL8 | 18 |
| BL089051D1 | 89*51 | 2 3/8"BL8 | 15 |
Beilai insulation Pipe 2
Beilai insulation Pipe 2

Model

Connection size

BTC,LC,SC etc

Kg/M

BL140100D2

140*100

5 1/2"

34

BL127094D2

127*94

5"

29

BL114081D2

114*81

4 1/2"

24

BL102072D2

102*72

4"

21

BL089062D2

89*62

3 1/2"

18

BL073045D2

73*45

2 7/8"

13

BL060036D2

60*36

2 3/8"

10
Beilai insulation Pipe No.3
Beilai insulation Pipe 3

Model

Connection size

BC,LC,SC,Eu, Nu etc

Kg/M

BL095075D3

95*75

3 1/2"

12.5

BL073053D3

73*53

2 7/8"

10

BL127100D3

127/100

3 1/2"

19.6

BL114090D3

114*90

4 1/2"

16.6