BL-2T Premium Connection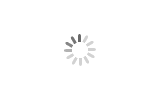 BL-2T Premium Connection
Multi functional BL-2T Premium Connection
BL-2T is multifunction connection. The connection can minimize risk caused by load of pressure, temperature, bend, and compress.
Thread design

spec. and thread type

Ø 2 3/8˝ ~2 7/8˝ – 8TPI Ø

3 1/2˝ ~4 1/2˝ – 6TPI Ø

5˝ ~7 3/4˝ – 5TPI Ø 8

5/8˝ ~133/8˝ – 4TPI

Taper1:16



Main feature
Anti-bend ,compress and torque

reliable seal ability on complicated load service

Easy to use and repair

Long term successful experience in oil field
Main application
Deep well

supper deep well

High pressure gas well
Reinforced metal to metal seal

Even if in most severe load condition (for instance: in directional well), metal to metal seal can provide supper seal function.

After several make-up and make-down, it can keep seal integrity.

The geometrical shape of seal surface can prevent wearing out.
Modified reverse hook thread design
with -3° reverse hook thread type on thread surface, it can not only improve connection strength , but also improve anti-compress pressure.

With better structure strength include resistance to bend and compress, this connection is suitable for horizontal well.

Even if few thread compound, modified thread structure decrease the risk of wearing out.
Negative torque shoulder
Negative torque shoulder provide positive torque stop. So, the make-up torque is accurate. At the same time, the wedge effect caused by the negative torque shoulder provide superior structural strength.

Though modified shoulder design, it can bear bad service condition such as bend caused by inner or outer pressure.
Inner hole with lengthened shoulder design
Inner flat design reduces the gas and liquid turbulence in the pipe, so decrease lower the energy loss.
Coupling design

The connection effectivity reach 100% of pipe strength by coupling design such as covering running out of threading; longer inner shoulder , more equivalent sectional area than pipe body.