Outer Connection BTC VACUUM INSULATED TUBING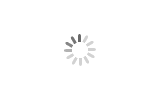 Outer Connection BTC VACUUM INSULATED TUBING
BTC VACCUM INSULATED TBING OUTER CONNECTION
Application: Offshore and onshore oil production
Wells in environmentally sensitive areas
Cyclic Steam Stimulation type wells (CSS)
Steam Assisted Gravity Drainage type wells (SAGD).
The Vacuum Insulated Tubing (VIT) is manufactured by installing an inner tube inside an outer tube.The VIT connections can either be placed on the inner tube or on the outer tube. Connections are typically BTC and premium connections. Connections be manufactured on the inner tube or the outer tube.
SPEC

Parameter

178*124

139*101

139*88

114*76

114*62

88*50

73*40

Insulation Grade

DE














Length(m)

9.0~12.0

Unit weight(kg/m)

64.24

42.04

40.7

32

28

21

15

Connection

BTC/Premium

BTC/Premium

BTC/Premium

BTC/Premium

BTC/Premium

BTC/Premium

BTC/Premium

OD

178

139.7

139.7

114.3

114.3

88.9

73

ID

124.26

101.6

88

76

62

50.6

40.9

Running Depth(m)

1600~3500
Insulating Grade

B

C

D

E

Apparent k factor

(λ)(w/m.°C)

0.06>λ>=0.04

0.04>λ>=0.02

0.02>λ>=0.006

0.006>λ>=0.002