Q And CQ Series Wire Line Coring Tools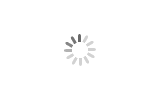 Q And CQ Series Wire Line Coring Tools
Always Imitated but never Surpassed

Beilai make more efforts to provide high quality seamless steel tubes for wireline coring drill pipe.
Wireline core drilling is a special type of core drilling, most commonly used for minerals exploration. Unlike some types of drilling, the aim of core drilling is not to make a hole, but to retrieve a core sample- a long solid cylinder of rock that geologists can analyse to determine the composition of rock under the ground.

Beilai produce high quality Seamless steel tubes for Q and CQ series wireline Coring tools.
Seamless steel tubes for Q and CQ series wireline Coring tools
Specification

AQ

BQ

NQ

HQ

PQ




ACQ

BCQ

NCQ

HCQ

PCQ

Outer Tube

OD(mm)

46.00

57.20

73.00

92.10

117.50




ID(mm)

36.50

46.00

60.30

77.80

103.20




WT(mm)

4.75

5.60

6.35

7.15

7.15

Inner Tube

OD(mm)

32.50

42.90

55.60

73.00

95.30




ID(mm)

28.60

38.10

50.10

66.70

88.90




WT(mm)

1.95

2.40

2.75

3.15

3.20

Q Drilling Rod of Q Series

OD(mm)

44.60

55.70

70.10

89.00

114.30




ID(mm)

35.00

46.10

60.10

77.80

101.30




WT(mm)

4.80

4.80

5.00

5.60

6.50

CQ Drilling Rod of CQ Series

OD(mm)

44.80

55.60

69.90

88.90

117.50




ID(mm)

36.50

47.60

61.90

80.90

108.20




WT(mm)

4.00

4.00

4.00

4.00

4.65




Joint ID(mm)

34.90

46.00

60.30

77.80

101.60