Seamless Steel Tube For Diamond Core Drilling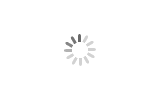 Seamless Steel Tube For Diamond Core Drilling
DEVOTION MAKES PROFESSION

Seamless Steel Tubes for Diamond Core Drilling
Drilling Nominal series: 28~91 for Common Coring.
Drilling Nominal series: 46~75 for wire line Coring.
Beilai specialized in production of geological core drilling seamless steel tubes. We are the main supplier of wire coring drill pipe in China. Product features are as follows.

1. High quality steel manufacturing : The billet is 100% refined by domestic high quality special steel manufactures. And the purity of steel is good.. Main steel like 45MnMoB/30CrMoa/4130/30CrMnSiA and so on.
2. Excellent Processing: Tubes are produced by international cold drawn method, good dimensional tolerance, concentricity and straightness. It can meet the requirements of GB/T9808, ISO10097/ DCDMA, BS 4019, Metric etc.
Seamless steel tubes for diamond core drilling
Drilling Nominal Series

Drilling Rod

Outer Tube

Inner Tube

Casing Tube

Note

OD(mm)

WT(mm)

ID(mm)

OD(mm)

WT(mm)

ID(mm)

OD(mm)

WT(mm)

ID(mm)

OD(mm)

WT(mm)

ID(mm)

28

25

4

17

27

2.25

22.5

20.5

1.25

18

/

/

/

Common Coring

36

33

5

23

35

3

29

26.5

1.75

23

45

3.5

38

46

43

6

31

45

3.5

38

35

2

31

58

4.5

49

59

54

6

42

58

3.5

51

47.5

2

43.5

73

5

63

75

67

6

55

73

3.75

65.5

62

2.75

56.5

89

4(5.25)

81(78.5)

91

67

6

55

89

4

81

77

3.5

70

108

4.25(5.25)

99.5(97.5)




46

43.5

4.75

34

45

4.5

36

31

2

27

58

4.5

49

Wire line coring

59

55.5

4.75

46

58

4.5

49

43

2.5

38

73

5

63

75

71

5

61

73

5

63

56

2.5

51

89

4(5.25)

81(78.5)