Marine Oil Field VACUUM INSULATED TUBING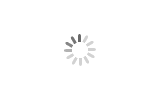 Marine Oil Field VACUUM INSULATED TUBING
Beilai's insulated pipe is economical, practical steel pipe and high efficient that used for underground well.
ID range: Ø20mm ~ Ø320mm
It can be customized according to clients requirements
Beilai's insulated pipe is economical, practical steel pipe and high efficient that used for underground well.
ID range: Ø20mm ~ Ø320mm
It can be customized according to clients requirements
Application field
Petroleum and natural gas industry--heavy oil exploitation and transportation of high temperature steam, exploration and transportation of crude oil from offshore.
Coal industry--Transportation of cooling fluid for deep coal mines, ultra-high temperature water transportation for in situ-pyrolysis of oil -rich coal.
Geothermal industry--transmit hot water from underground to the ground and keep the internal constant temperature in well casing.
Solar and wind energy industries--deep seated energy storage , heat preservation and water delivery
Down hole fracturing industry--To ensure high temperature or low temperature during fracturing fluid delivery.
Features
1. Good heating preservation--Thermal conductivity λ<0.02, for special requirements, it can reach λ< 0.006
2. High strength--The body is a special steel pipe material for petroleum field which can meet the tension and pressure requirements of 100~6000m wells by matching different types of steel grades and connection.
3. Good durability-- OCTG usually have a life span of 30-50 years. After the surface treatment process of steel pipe , the service life can reach more than 50 years
4. Good heat resistance--used for a wide span working environment of -30 ºC~350 ºC and tailor made special products can meet the needs of ultra high temperature 500 ºC or ultra temperature196 º C
5. Fast installation--Thread connection,high speed installation and maintenance.
6. Small space occupation--flush connection (with out coupling) can be suitable for various geothermal wells and maintenance of old wells.
7. Energy saving and environmental protection--the thermal insulation is environmentally friendly and there is no environmental pollution during the manufacturing process; due to the good thermal insulation effect,the heat loss is small, and the comprehensive energy saving capacity is 30%to 70%
8. Economical--by customizing for client, with the factory's unique equipment and technical capabilities effectively controlling the comprehensive cost per meter.
Beilai insulation Pipe No.1
| | | | |
| --- | --- | --- | --- |
| Beilai insulation Pipe 1 | Model | Buckle type | Kg/M |
| BL140100D1 | 140*100 | 4 1/2"BL8 | 42 |
| BL114076D1 | 114*76 | 3 1/2"BL8 | 28 |
| BL089062D1 | 89*62 | 2 7/8"BL8 | 18 |
| BL089051D1 | 89*51 | 2 3/8"BL8 | 15 |
Beilai insulation Pipe 2
Beilai insulation Pipe 2

Model

Connection size

BTC,LC,SC etc

Kg/M

BL140100D2

140*100

5 1/2"

34

BL127094D2

127*94

5"

29

BL114081D2

114*81

4 1/2"

24

BL102072D2

102*72

4"

21

BL089062D2

89*62

3 1/2"

18

BL073045D2

73*45

2 7/8"

13

BL060036D2

60*36

2 3/8"

10
Beilai insulation Pipe No.3
Beilai insulation Pipe 2

Model

Connection size

BC,LC,SC,Eu, Nu etc

Kg/M

BL095075D3

95*75

3 1/2"

12.5

BL073053D3

73*53

2 7/8"

10

BL127100D3

127/100

3 1/2"

19.6

BL114090D3

114*90

4 1/2"

16.6