Automobile Tube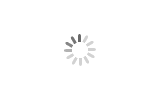 Automobile Tube
Auto Mobile Tube
The Application of precision steel Tubes are for Auto Industry, Manipulator, Shock absorber, Transmission Shaft, Steering gear, Car frame, Stabilizer Bar, Silencer etc.
Automobile tube
The automobile industry is a booming industry. Inorder to contribute automobile parts to world's automobile industries, Beilai Producing precision steel tubes for automobile parts which is used in manipulator, shock absorber, transmission shaft, steering gear, car frame, stebilizer bar and silencer.

The automobile accessories required light weight, smooth surface,corrossion resistant and stedy performance.Its used in different application and and material quality and durability is first priority of each manufacturer. Beilai produce high precision steel tubes for different application and in differnet material.Also beilai customize automobile tubes as per clients requirements.
Size
OD- .6-121mm, WT 0.08-18mm
Production Standard
ASTM A 519, DN2391, EN10305, EN 10305-4, GB/3639, Clients special requirements
Material
10, 20, 35, 45, 4130, ST30AL, ST35, ST45,ST52, E215, E355 etc
Delivery heat tratment status
Cold drawn/hard:(+C)
Cold drawn/Soft:(+LC)
Cold drawn and stress released:(+SR)
Normalizing:(+N)
Annealed:(+A)